Running Custom Orthotics—2023 Review

By

Babafemi Adebajo

Reviewed by

Kirsty Macdougall
Updated February 24, 2023.
Our team of physical therapists and orthopedics researches and recommends the best custom orthotics by Upstep. Our reviews are unbiased and provide accurate information about the products reviewed.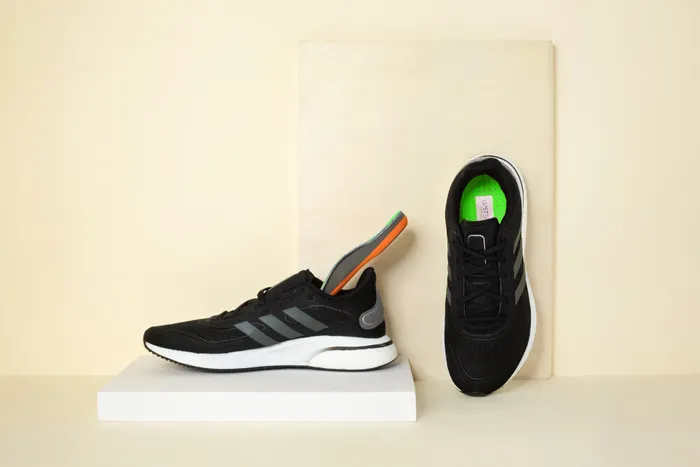 While running offers many health benefits, it also places strain on the body. Injuries are far more likely without adequately managing this strain on the feet and legs. Whether you are doing it for fun or as a professional, injuries will hinder your running abilities, if not prevent you from running altogether.
Not only do custom orthotics for running help you avoid injuries, but they also improve optimal energy transfer through the ankles and the feet to the ground. Additionally, custom orthotics can improve your peak performance, help relieve pain symptoms, and prevent deformity in the foot.
Read on to learn more about Upstep's running custom orthotics and how they can benefit you.
Covered by FSA and HRA

Free shipping and returns

Made by podiatrists to ensure a perfect fit
Why You Should Use Upstep's Running Custom Orthotics
From improving your gait to supporting your feet and improving energy efficiency, Upstep custom orthotics help prevent running injuries and speed up recovery time.
They are made from top-quality orthotic materials by podiatrists using advanced manufacturing methods. These podiatrists draw from years of experience, tailoring the design and fit of the orthotics to your foot specification and biophysical needs.
Upstep's running custom orthotics help to safely manage several conditions that affect runners like plantar fasciitis, heel spurs, bunions, runner's knee, and shin splints. They also work well with any running or athletic shoe.
Pros
Unique materials aid shock absorption

Optimal energy transfer can improve performance

More cost-effective than other orthotics

High-quality materials ensure durability

Safe method of managing pain and injury
Cons
Can take up to 16 days to receive them
The Price of Running Custom Orthotics
The average market price of custom orthotics is between $300 and $800. The price reflects the individualized process that goes into their design and ensuring they fit the foot exactly.
Upstep's running custom orthotics cost about 60% less than most brands, at $229 per pair. There is a discounted rate for buying two pairs, at $174 per pair, or three pairs, at $155.67 per pair. You can also get Upstep's orthotics covered by insurance, and payment can be made using Klarna, guaranteeing an interest-free payment.
In the long term, custom orthotics are a wise investment. Upstep's running custom orthotics are made from durable, high-quality materials that will last two to three years. However, their over-the-counter counterparts typically only last about six months before needing replacing.
» Plan on doing a lot of running? Check out the best insoles for running shoes and marathon runners
Ordering Upstep's Running Custom Orthotics
After filling out an online form, Upstep will deliver a foot impression kit to your address in four business days. Using the impression kit, you can imprint your feet at home and send them back to the company with the pre-paid return shipping label.
Your orthotics are then made by experienced podiatrists and will be shipped to you within 16 days of receiving your impression kit. They are delivered to your doorstep with a 120-day money-back guarantee that allows you to return the insoles if you're not satisfied with the quality or fit.
Using Upstep's Running Custom Orthotics
Once received, you need to put the orthotics into your shoes. Simply slip the orthotics into your running shoes and ensure they don't move around in your shoes when you walk or run. You can also use them between different pairs of shoes if you wish.
It may take a short while to get used to running with orthotics, and they will need some wearing in. They may cause slight discomfort, but they should not cause you pain.