Supination Custom Orthotics—2023 Review

By

Babafemi Adebajo

Reviewed by

Kirsty Macdougall
Updated February 27, 2023.
Our team of physical therapists and orthopedics researches and recommends the best custom orthotics by Upstep. Our reviews are unbiased and provide accurate information about the products reviewed.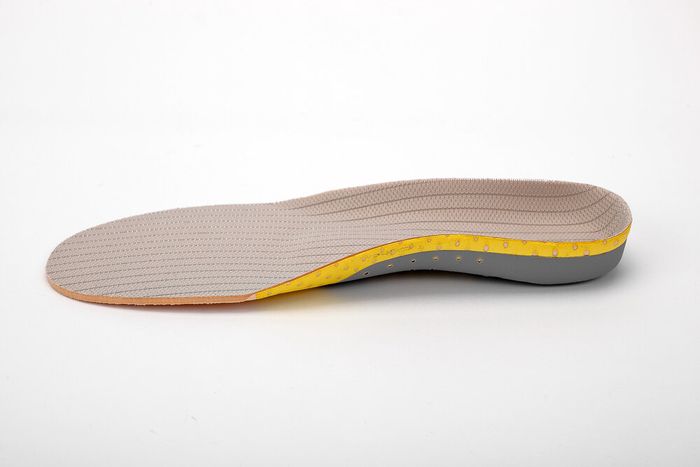 Foot supination occurs when the body weight rolls on the outer borders of the foot during weight transfer when walking or running. While supination is a normal anatomical movement to a certain degree, it can also be excessive. When the latter occurs, supination places extra strain on the ankles and joints of the foot.
To reverse the malalignment caused by excess supination and the strain on the leg, the body develops compensatory mechanisms. The compensatory mechanisms cause more pain and discomfort and can lead to several other leg conditions.
Some of these conditions are ankle sprains, shin splints, and iliotibial tract syndrome. To mitigate the effect, supination orthotics or insoles can be used.
Read on as we reveal why Upstep's Supination Custom Orthotics should be your top choice.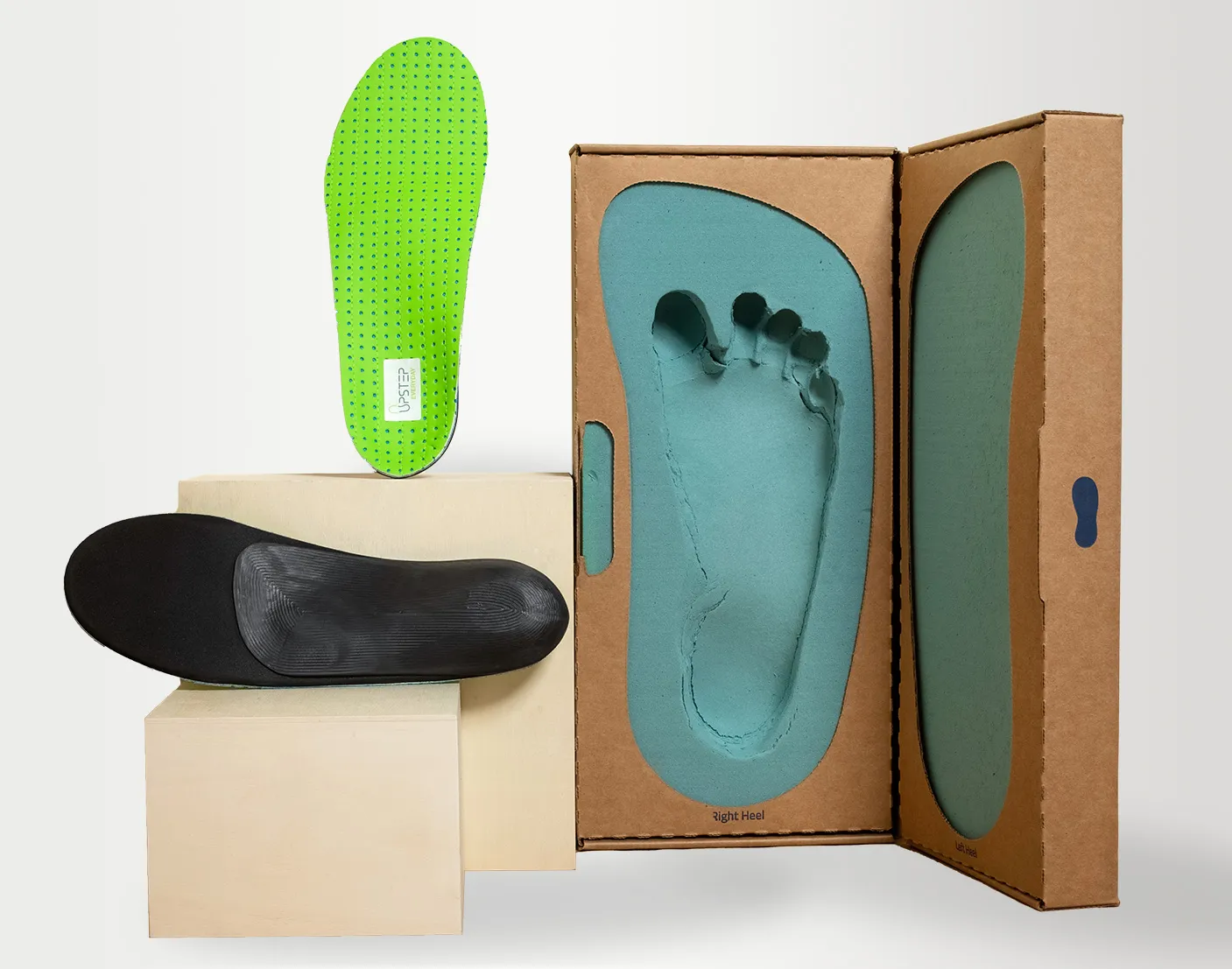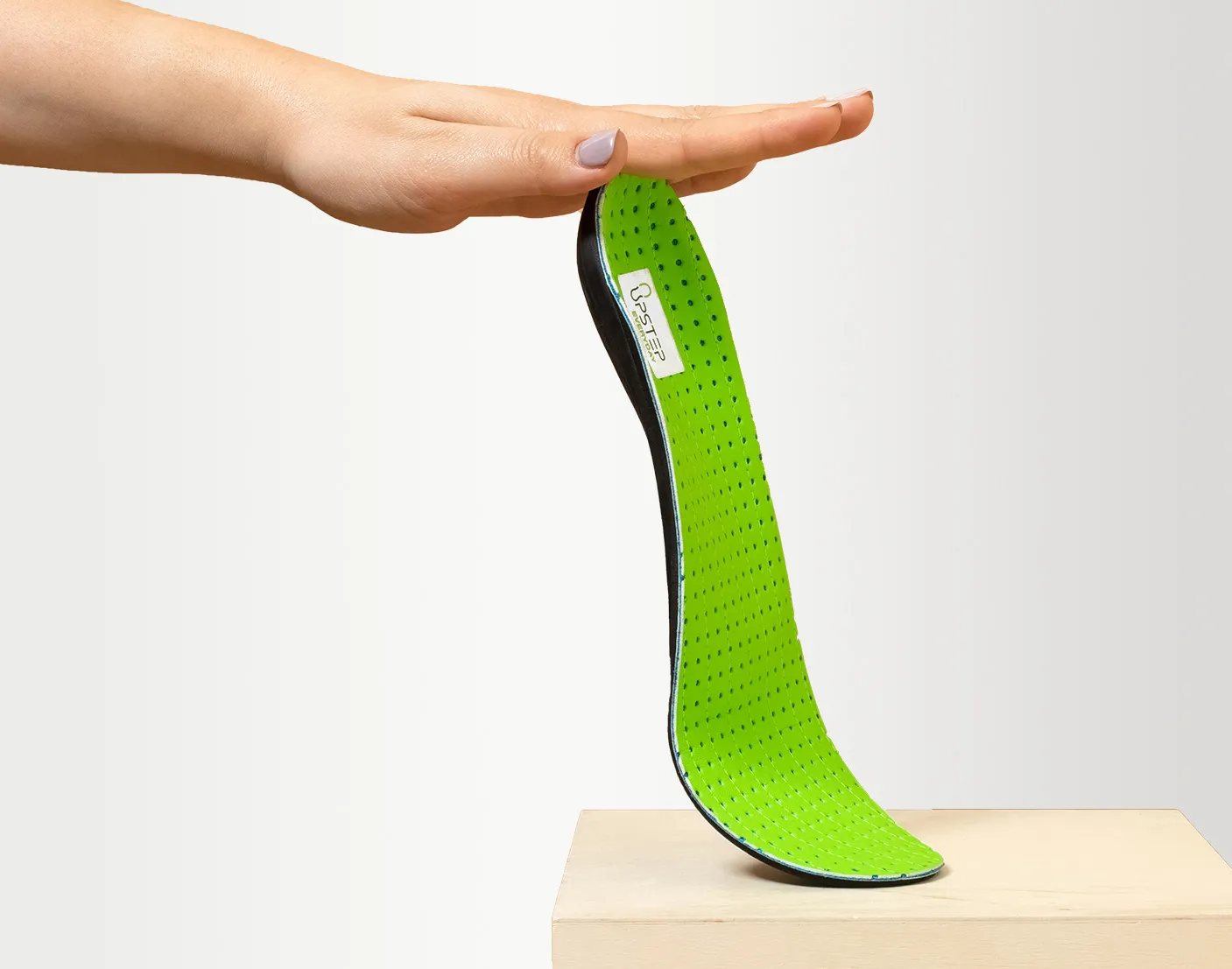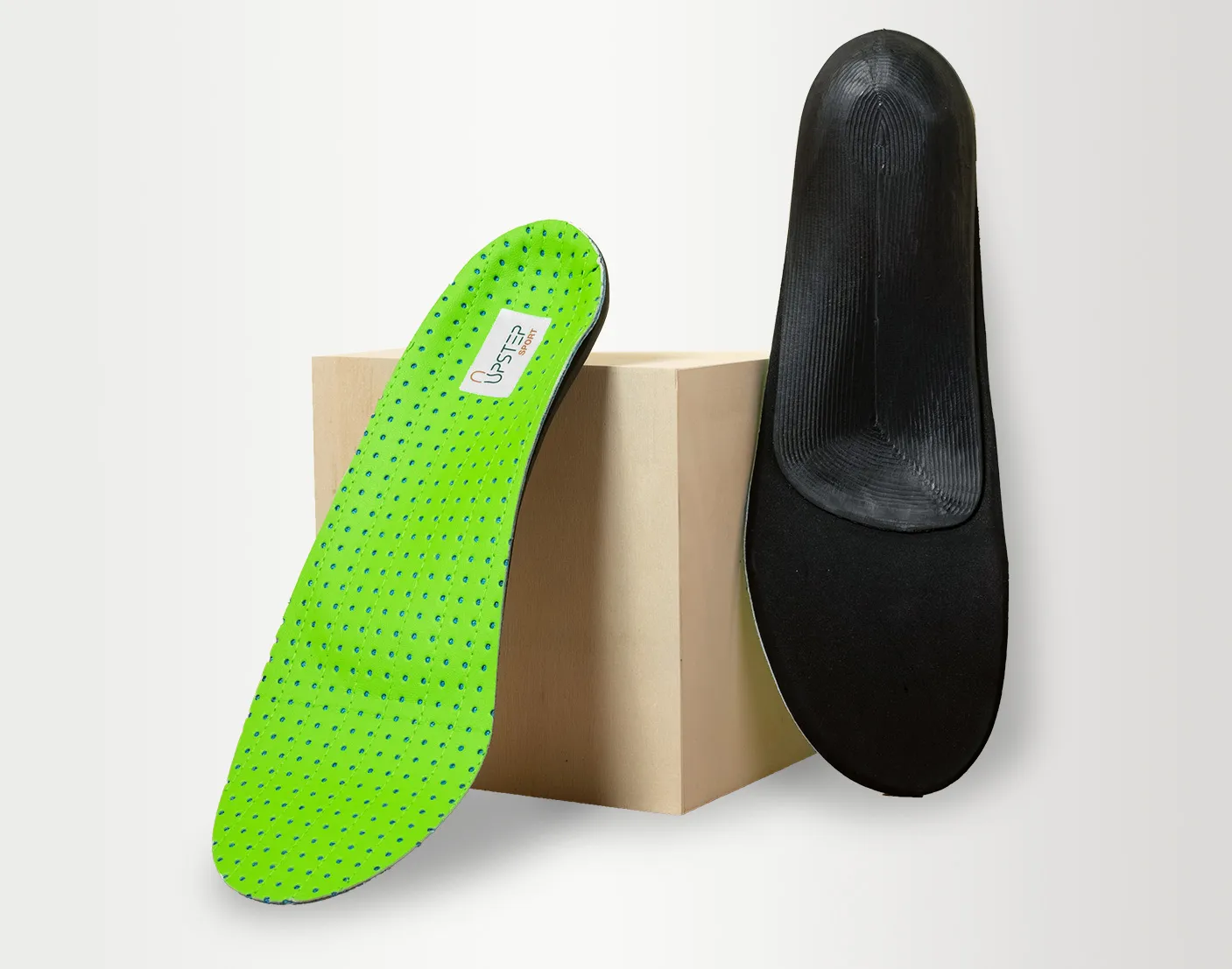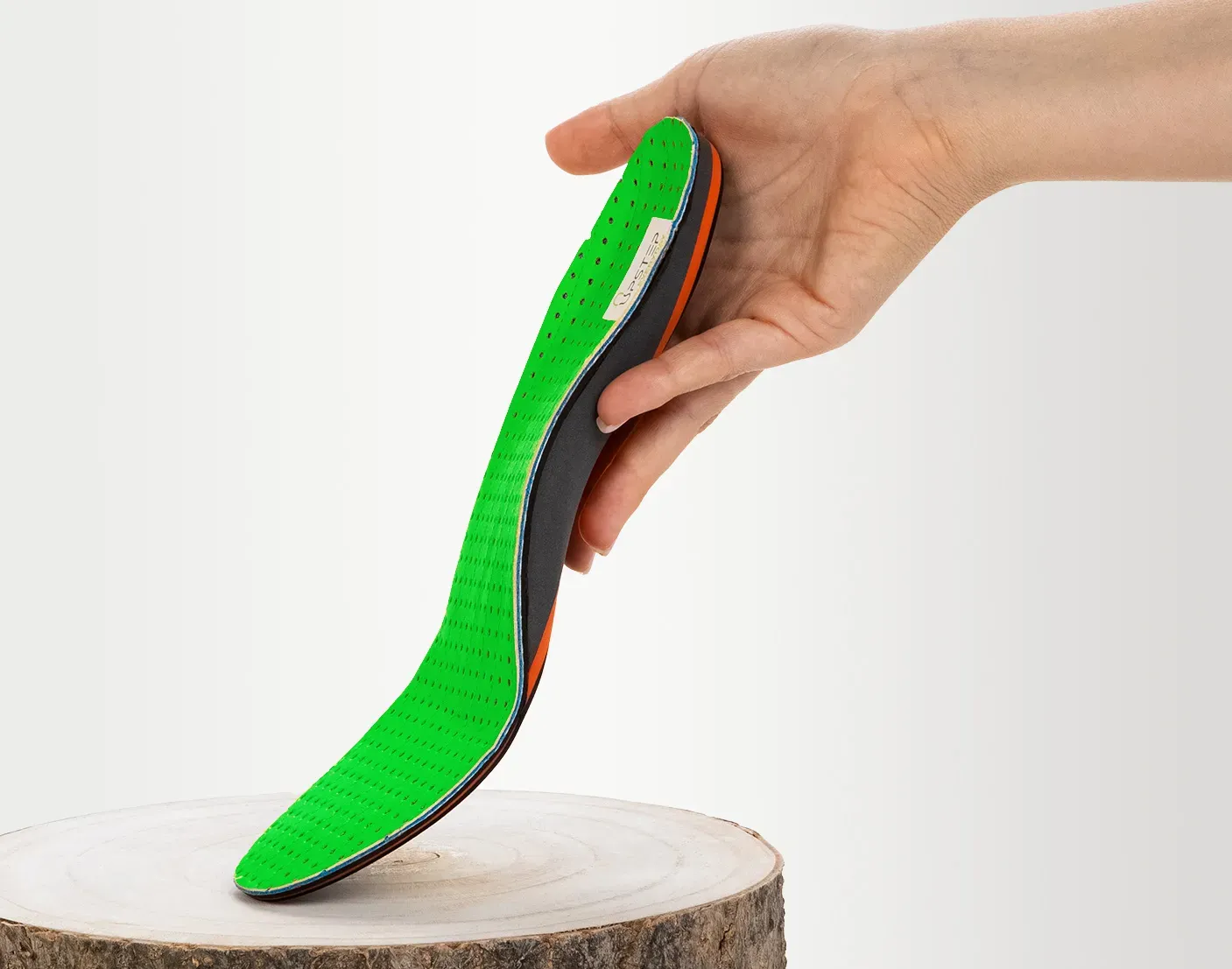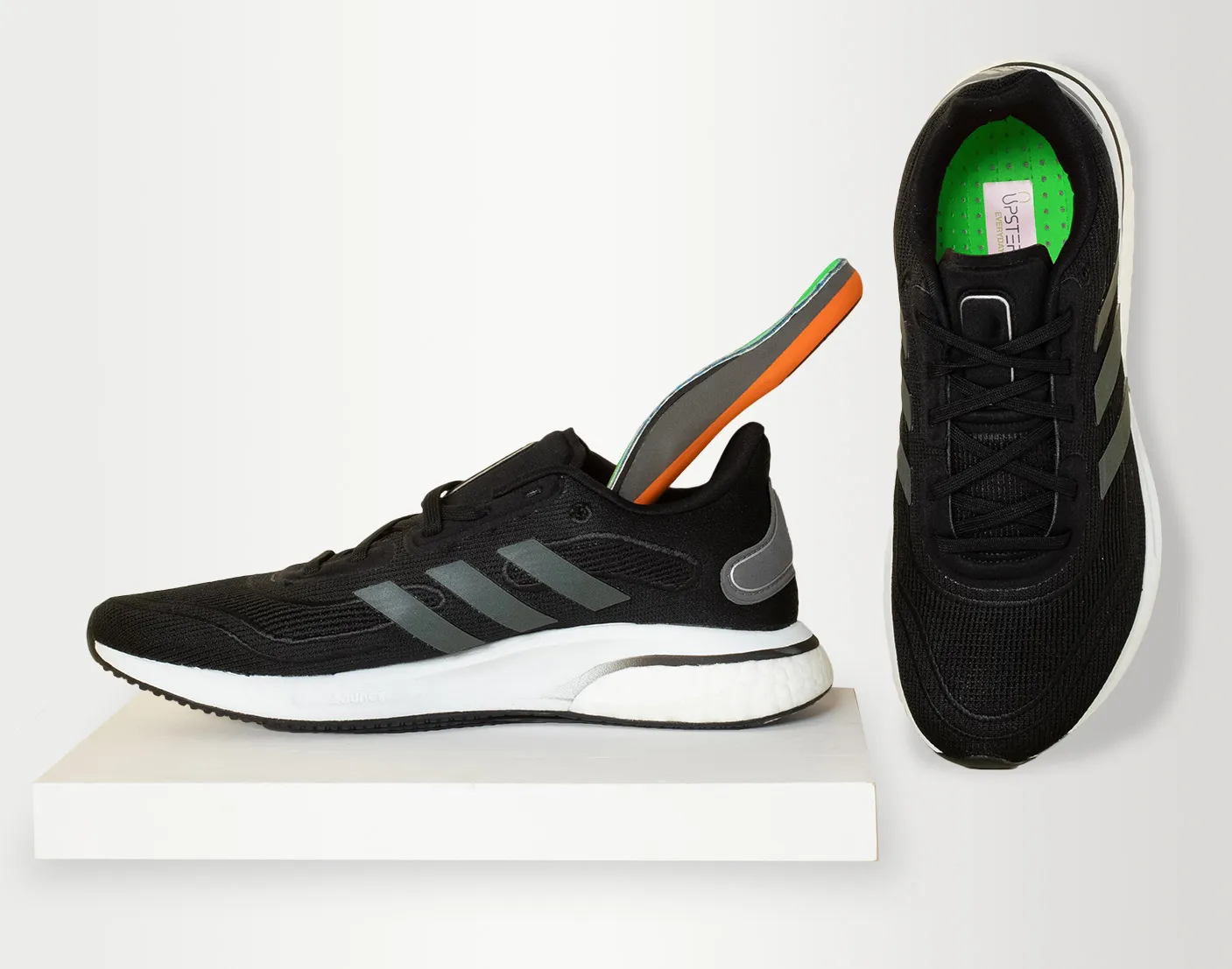 FSA & HSA eligible

Free shipping and returns

Designed by top-tier professional podiatrists
How Orthotics Can Help Supination
Insoles are widely used to manage supination, as they help to reduce the pain and discomfort experienced from excess supination.
You can correct supination with insoles that prevent the outward roll of your foot during walking. They do this by providing basal and arch support to the feet, reducing the strain on the foot. As they improve balance, they also redistribute the pressure on the foot, ensuring that foot alignment is maintained.
The alignment of the foot helps ensure that all the muscles are working in unison and at optimal efficiency. Correct alignment lowers your chances of developing painful conditions in the ankle, knee, hip, and lower back. It also limits the risk of developing a deformity.
It must be noted, however, that insoles do not cure supination—they only grant you more comfort and control over your foot during motion.
Pros
Effective in correcting supination and its symptoms

Made from high-quality materials

Firm and durable

Cheaper than most other brands
Cons
Short waiting period before they are delivered
Price of Custom Orthotics for Foot Supination
The average custom-made insole costs between $200 and $800. Upstep's Supination Custom Orthotics cost 60% less than the average market price at $229 per pair. A discounted rate applies if you order more than one pair.
Over-the-counter insoles are cheaper than custom orthotics, but they offer little improvement in individuals experiencing pain from foot supination. Moreover, the cost of over-the-counter insoles is only slightly less, even though Upstep's insoles are made of superior quality materials and are more durable.
You can use Klarna to pay for your orthotics in interest-free installments. Furthermore, when purchasing Upstep insoles, you are eligible for a refund under the FSA and HSA, as Upstep insoles are covered by insurance. Provided you fulfill the specific requirements for a refund, you'll be able to stake a claim and be reimbursed.
Your custom orthotics come with a 180-day return policy. If you are unhappy with the quality or fit of the insoles, they will be replaced, or you'll be awarded your money back in full.
Why Should You Choose Upstep's Supination Custom Orthotics?
Countless companies manufacture insoles. But, with their expert design, top-quality manufacturing materials, simple order process, efficient customer care services, and competitive price tag, Upstep's Supination Custom Orthotics is one of your best options.
How Does the Order Process Work?
Once you have completed a quick request form for the insoles on the company website, Upstep sends a foot impression kit that allows the proper contouring of your foot to be taken.
After that, you send the impression back to Upstep, free of charge, where your orthotics will be made. This means you do not have to physically visit a podiatrist or store—without compromising quality or fit.
A professional podiatrist designs a firm, comfortable, and durable insole. These insoles have a deep heel cup to cushion the feet and limit lateral motion. The orthotics also have a rigid base to support the foot arch during activities. Once they are ready, the insoles ship to your destination.
» Check out the best custom insoles for supination made by top podiatrists
Upstep's Custom Orthotics Are a Long-term Solution for Supination
Upstep's insoles are so effective in managing the pain and discomfort associated with excess supination because of their custom fit. Over-the-counter insoles aren't shaped to the exact shape of your foot, so they don't meet your specific foot requirements.
Upstep's Custom Supination Orthotics are made from quality, durable materials so you can enjoy being symptom-free for several years.