Custom Orthotics for Flat Feet—2023 Review

By

Babafemi Adebajo

Reviewed by

Kirsty Macdougall
Updated April 24, 2023.
Our team of physical therapists and orthopedics researches and recommends the best custom orthotics by Upstep. Our reviews are unbiased and provide accurate information about the products reviewed.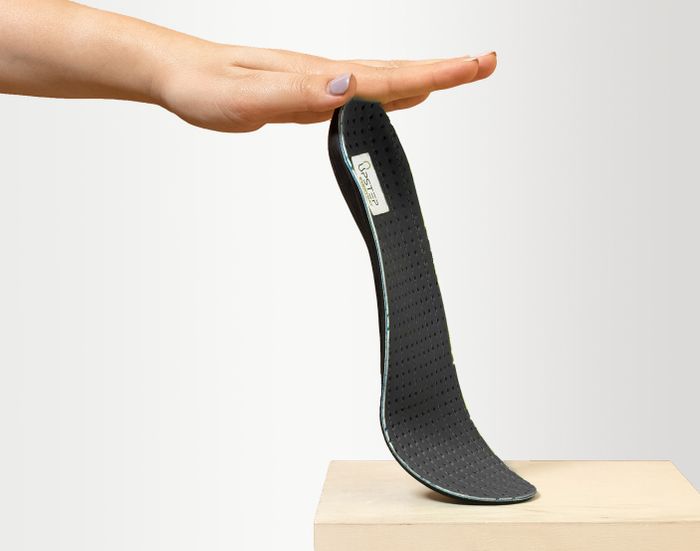 Flat feet are generally asymptomatic, but when they cause pain, they can affect movement. Orthotics for flat feet help limit the adverse symptoms that may result from having flat feet, especially over a long period. They provide cushioning and support, making it more comfortable to walk.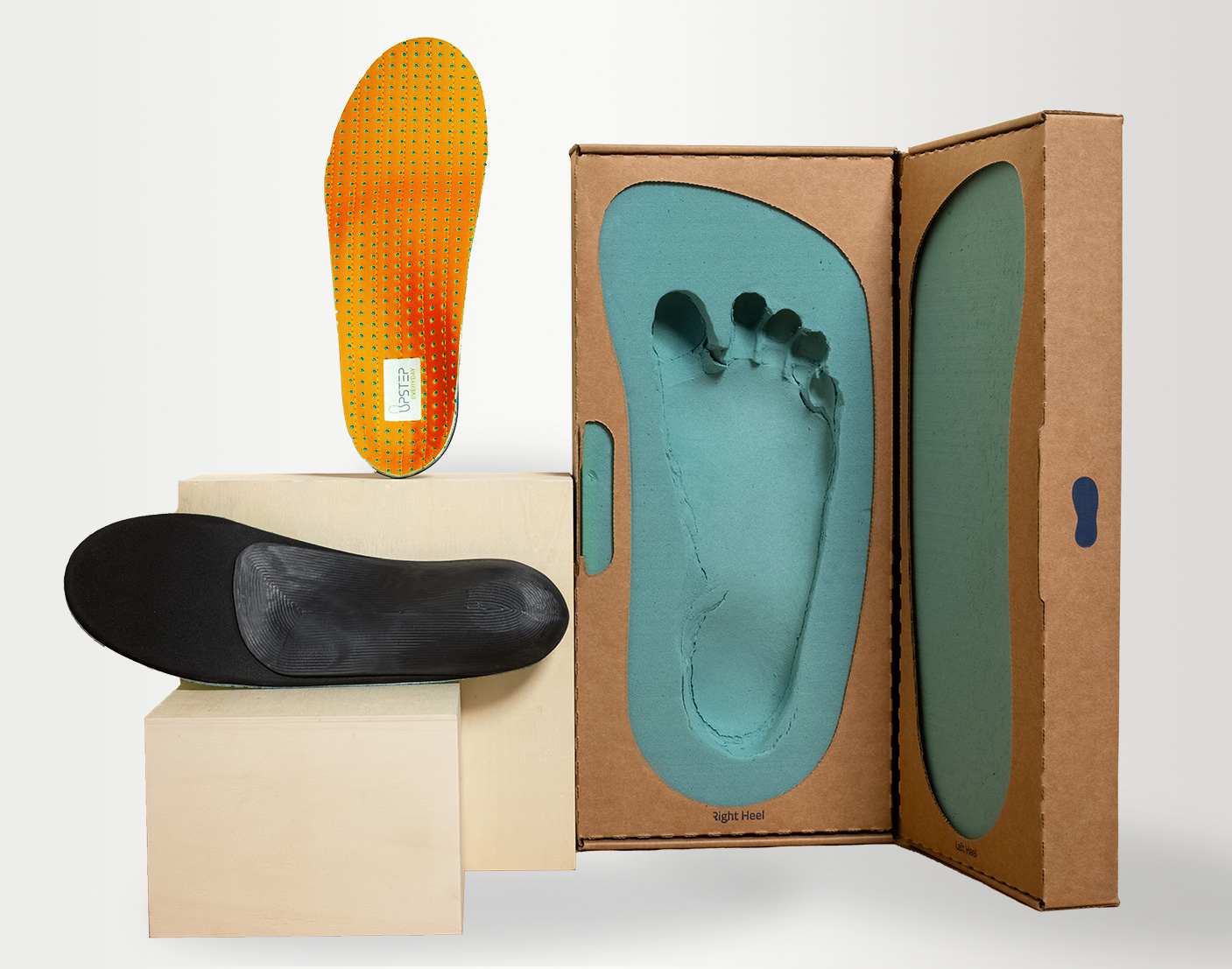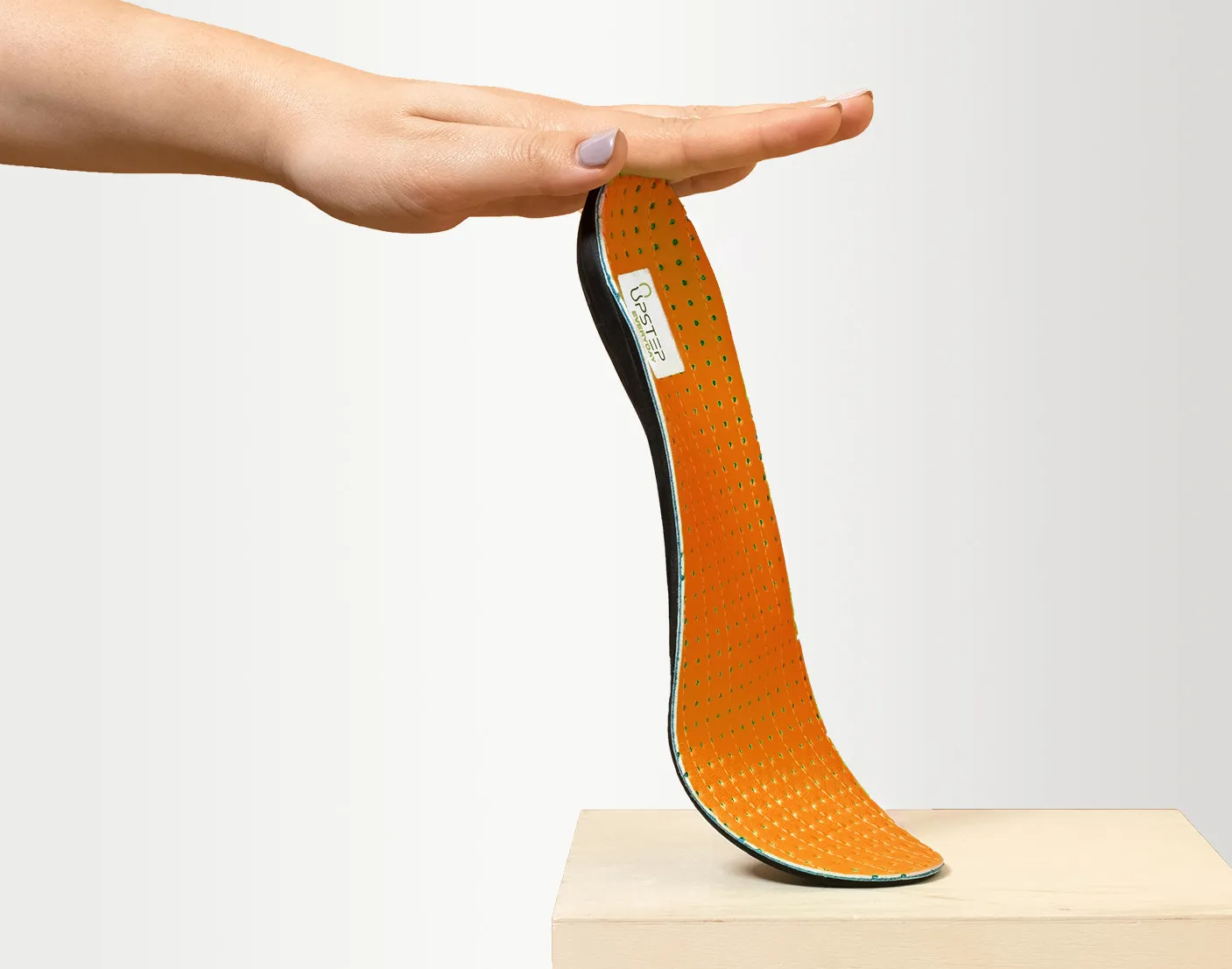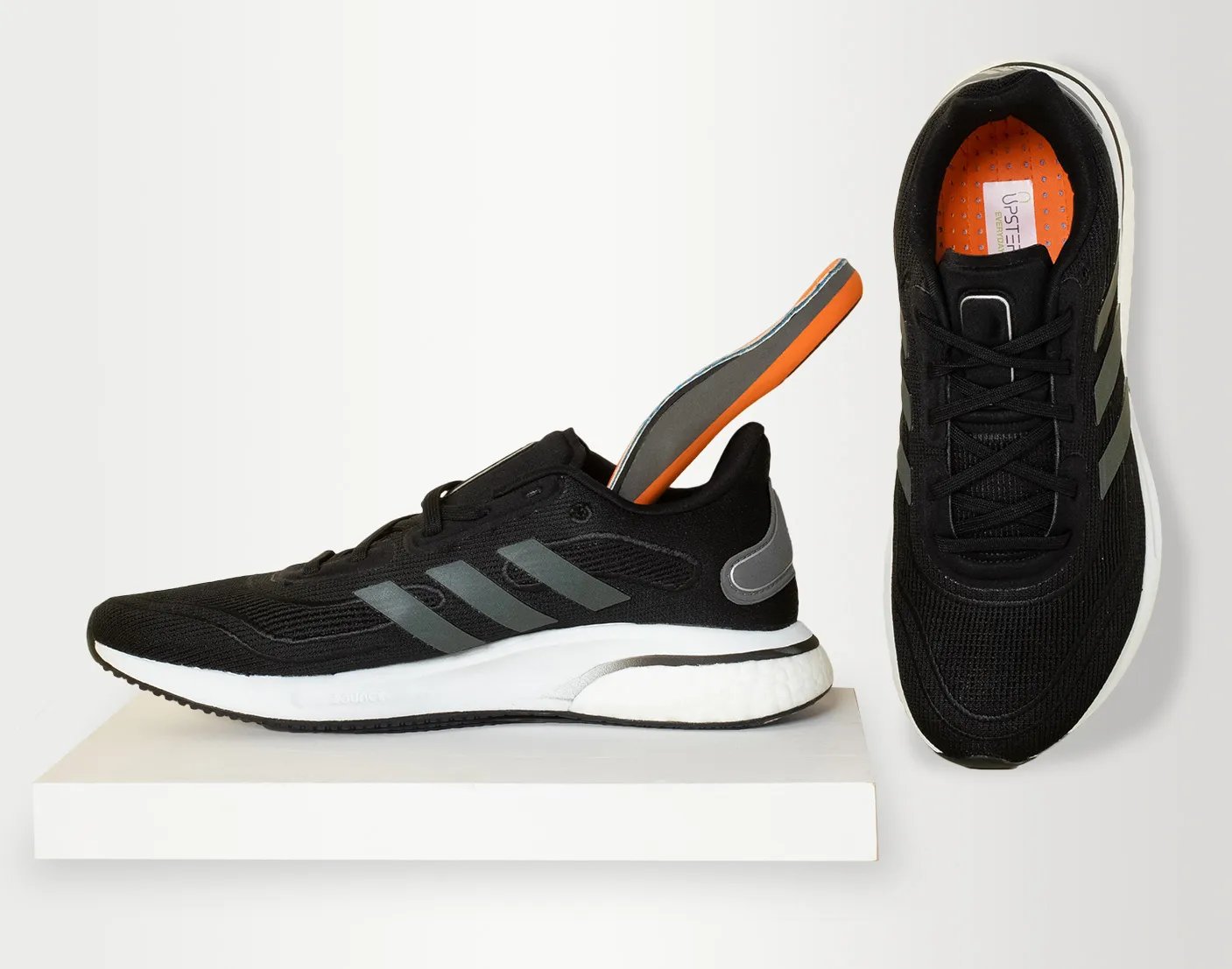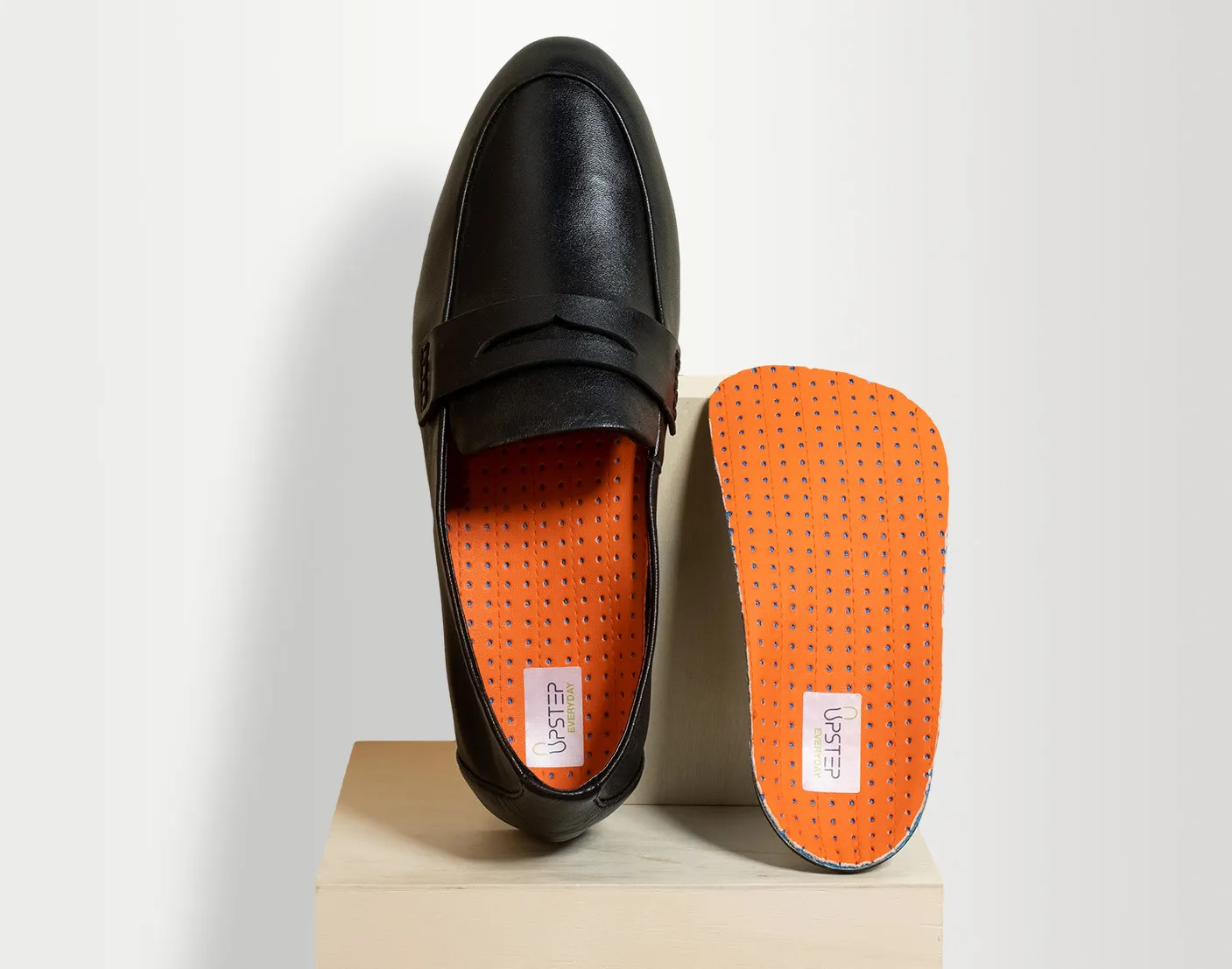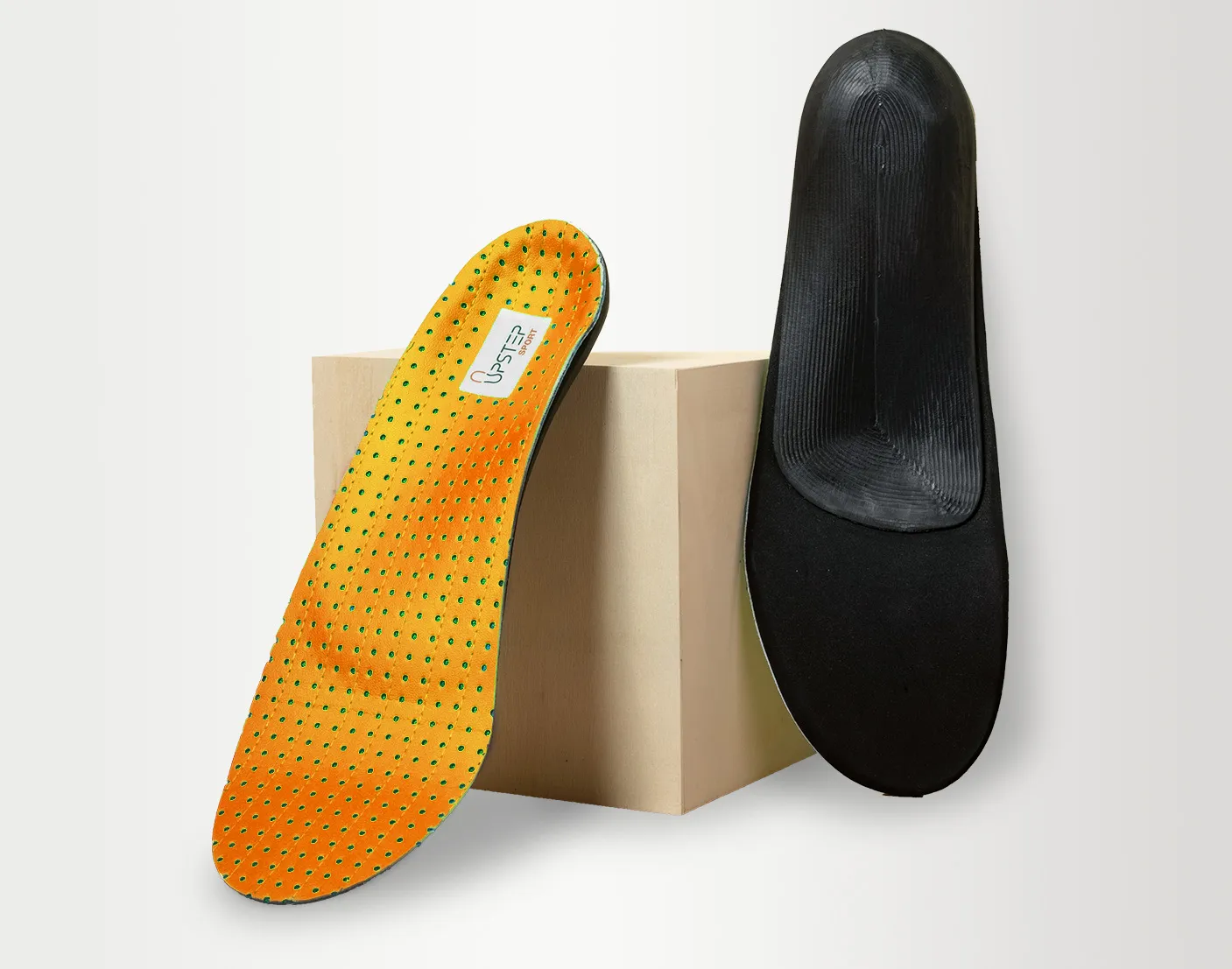 Custom-made by top podiatrists

FSA & HSA eligible

Free shipping and returns
How Custom Orthotics Can Help Flat Feet
There are many reasons why you should wear custom orthotics. They are designed to help your body maintain the arch height and alignment of the foot to prevent any pain in the ankle, foot, or leg. Also, they allow a full range of motion across all joints, prevent deformity, and reduce fatigue and the risk of injury. They also provide cushioning and support to the heel, reducing pressure and strain in this area.
Pros
Custom-designed for flat feet

Made from high-quality materials

Last longer than over-the-counter insoles
Cons
Don't address the cause of fallen arches
Pricing of Custom Orthotics for Flat Feet
When it comes to buying custom orthotics, the price of traditional custom orthotics starts at $400. When you add the cost of the consultation and shipping fees if you purchased the orthotics online, the price skyrockets. Fortunately, Upstep offers a cost-effective alternative, as you get to save funds every step of the way.
Affordable price

: With a regular cost of

$229

, Upstep orthotics are cheaper than most traditional orthotics. Also, remember to explore

bundle deals and sales

.

Payment plan

: Upstep integrates with the BNPL platform, Klarna, allowing you to buy the orthotics in four interest-free payments of $52.25. The first payment is made when the order is processed, while the remaining three installments are automatically deducted every two weeks.

FSA and HSA eligible

: You can claim back reimbursement for these orthotics under FSA and HSA.

Free shipping and returns

: Upstep offers free shipping and return services within the United States.
Will You Always Need to Use Custom Flat Feet Orthotics?
Upstep flat feet custom orthotics are easy to use. After sending your foot impressions to the company using the impression kit provided, the custom orthotics will be delivered within nine business days of receiving your foot impression. Most customers report that the custom orthotics usually fit their shoes. On the rare occasions where it doesn't, there's a free return policy that allows you to send it back for adjustment.
In the earlier stages, you shouldn't aim to wear the custom orthotics for more than one hour at a time, as there can be some initial pain. As your body adjusts, you can increase the length of time you wear them until you can wear the orthotics without discomfort. Ideally, you should reach this point within two weeks. Upstep's return policy allows up to four months for you to return the custom orthotic because of a complaint and get your money back if the claim is valid.
You don't have to wear flat feet custom orthotics for life, as they will help alleviate pain and strengthen the foot over time. However, how long you will have to wear the orthotics will depend on what caused the flat feet in the first place. If you have any doubts or questions, talk to your doctor or podiatrist before deciding.
Why You Should Use Upstep Custom Orthotics
If you have flat feet, you really should use Upstep's flat feet orthotics. What sets them apart from pre-made insoles is that they are designed to fit perfectly based on the unique foot impressions you send and the cause of your flat feet. The actual design is done by expert podiatrists, using over 56 high-quality materials to guarantee maximum support for the heel arches and comfort.
Perhaps what is most interesting about Upstep custom orthotics is that you have an unlimited number of returns within the first four months of receiving the orthotics. This guarantees that you get perfect orthotics that ensure you have pain-free mobility at no extra cost to you.