Where Can You Buy Custom Orthotics Online?

Reviewed by

Joel Taylor
Updated January 19, 2023.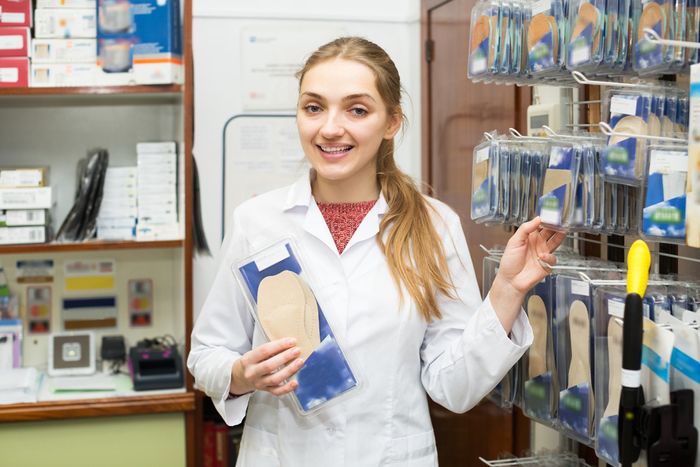 Custom orthotics can be ordered online from many websites, but the best online store to buy custom-made orthotics is Upstep, the foot-pain relief company. It doesn't matter if you are trying to figure out where to buy shoe inserts for flat feet, arch support insoles, insoles for plantar fasciitis, or any other, Upstep can deliver. We cater to an individual's needs and have a great team of clinicians with 20 years of experience, making over 50,000 custom orthotics for professional athletes and the public alike.
» Interested in Upstep's online offering? Browse the vast variety of custom orthotics Upstep sells, ranging from normal everyday activity orthotics to insoles for high-intensity activities
Can You Order Custom Orthotics Online?
The answer to this is a definite "yes." Custom orthotics can be ordered online while still being tailored to your specific need and foot type.
It is easier to order orthotics online than a brick-and-mortar store as this gives you the ease of staying at home, saving on your time and energy to go out physically to do so. Since the quality of Upstep's orthotics is not compromised through our online service, ordering orthotics online can actually be better than through a brick-and-mortar store.
Ordering Custom Orthotics From Upstep
If you have any concerns, here are some answers to frequently asked questions about ordering orthotics online from Upstep.
How Will Upstep Make the Right Orthotics for Your Condition?
Upstep makes orthotics by first taking your answers to a few medical and lifestyle questions in order to build a profile of you and deliver the best custom orthotics.
Next, you will receive a custom orthotics kit called the FeetKit from us, which is an impression kit used at home to take a cast of your foot and send back to us. This process is free of charge and will give us an exact replica of your foot for the most accurate diagnosis possible.
How Long Does It Take To Make Custom Orthotics?
Once we receive your impression kit, our experts will analyze, design, and craft your orthotic to your individual need and condition, which will be sent to you via FedEx within the next 21 business days.
Do You Need a Prescription for Custom Orthotics?
You do not need a prescription to buy custom orthotics. 
However, it is essential to always buy your orthotics from companies like Upstep who consider your individuality and medical history.
Can You Buy Orthotics Over the Counter?
Orthotics can be purchased both over the counter and custom-made. 
However, it is recommended to get custom-molded insoles as prefabricated orthoses will not fulfill your requirement and may do more harm than good, considering everyone is different.
You need not be discouraged about the price of custom orthotics as, in the case that the orthotics don't fit you properly, we will remake them free of charge. If you are still not satisfied with 120 days of use, your money will be refunded - no questions asked.
Where Is Upstep Located?
New Jersey.
How Much Do Upstep Custom Shoe Orthotics Cost?
The cost of our custom orthotics currently sits at about $209, though you can also obtain them during one of our sale periods. Upstep is known for its affordability and quality service.
Does Insurance Cover Custom Orthotics?
This depends mainly on your insurance company. Most companies will cover the cost of custom orthotics, but a few are known for deciding not to.
The best decision would be to contact your insurance company beforehand to find out their terms and conditions surrounding custom orthotics.
» Still unsure whether to utilize Upstep's products? Read a product review of Upstep's fitness walking & hiking custom orthotics
Is It Worth Getting Custom Orthotics?
Although it depends mainly on the condition you wish to treat, it is totally worth getting custom orthotics for yourself. They will assist you in recovery by providing added comfort, preventing future injuries, and enhancing your daily life.
Choosing Upstep will ensure treatment by our expert team of Podiatrists who will diagnose your foot pain and will also be available to answer any questions you have at no additional cost.
» Any questions? Please visit Upstep's website for any additional information