7 Insoles for Shin Splints: Our Expert Picks

By

Babafemi Adebajo

Reviewed by

Davor Štefanović
Updated April 6, 2023.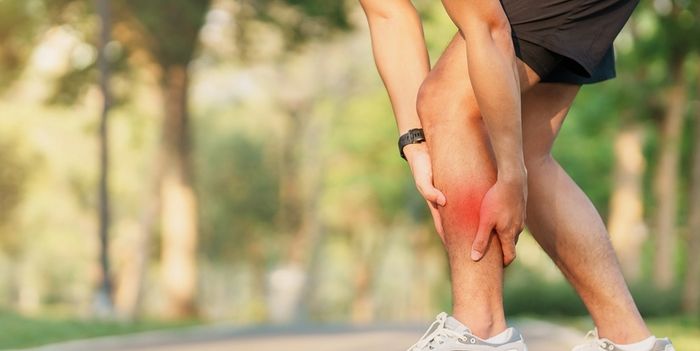 Shin splints, a painful condition that occurs along the inside of the shins and worsens lower down the shin, often plague runners, dancers, and military recruits due to the repeated strain on their lower legs. Symptoms include swelling, tenderness, and soreness along the inner side of the shinbone.
A common question among sufferers is, "Does insurance cover insoles for shin splints?" as they can help relieve discomfort and support the healing process, making them a valuable addition to your treatment plan.
It's crucial to treat shin splints promptly upon diagnosis. Insoles are particularly important in treating shin splints because they can alleviate pain, provide extra support, and correct any underlying biomechanical issues.
» Wondering if you have shin splints? Find out how to test yourself at home
Top 7 Insoles for Shin Splints
These insoles are uniquely tailored to each individual, providing optimal support and alignment for runners with shin splints. Their custom-fit design ensures proper shock absorption and biomechanical correction to reduce the strain on your shins during high-impact activities.
Pros
Fully customized

Durable and high-quality materials

Lightweight
Cons
May take some time to design
These firm, supportive insoles are perfect for people with shin splints who need additional arch support. Their customizable design promotes foot alignment and reduces stress on the shins, allowing for a more comfortable running experience.
Pros
Durable design

Customizable design

Superior arch support
Cons
The customization process may be cumbersome

High price point
Designed with shock absorption in mind, these insoles help minimize the impact on your shins with every step. The high-quality materials used in their construction ensure durability and breathability, providing long-lasting support for those suffering from shin splints.
Pros
Designed to fit

Versatility

Made from durable and breathable materials
Cons
Time-consuming procurement

Costlier over-the-counter orthotics
These insoles prioritize comfort, featuring medium-density EVA foam that reduces strain on your shins during physical activities. Their cushioning properties are ideal for those seeking relief from shin splints while maintaining a comfortable, supported stride.
Pros
Super comfortable

High-quality materials

Usable with different shoes
Cons
Poor overpronation support

Take up a lot of space


Tailored specifically for individuals with flat feet, these custom orthotics address shin splints caused by overpronation. They provide targeted support to stabilize the foot and ankle, alleviating stress on the lower leg and helping to prevent further injury.
Pros
Provides customized foot solutions

Durable construction

Satisfaction Guarantee
Cons
May not be effective for all cases of shin splints
These insoles are designed to specifically target foot pain and discomfort during physical activity. With a deep heel cup for stability, responsive foam for cushioning, and a breathable layer to prevent moisture buildup, they offer comprehensive support for those struggling with shin splints.
Pros
Provides excellent cushioning

Made from high-quality materials

Usable for different shoe types
Cons
Pricier than some alternatives

The deep-heel cup design can take time to adjust to
Ideal for athletes and highly active individuals, these custom orthotics provide versatile support and gait correction. By helping to prevent injury and improve performance, they're an excellent choice for those looking to alleviate shin splints while engaging in athletic activity.
Pros
Versatile athlete-focused insole

Customized to fit

Made from long-lasting and durable materials
Cons
Only available on order-purchase
The Perfect Insole for Your Shin Splints
Finding the right insoles for shin splints is crucial in alleviating pain, promoting proper alignment, and supporting the healing process. Upstep's custom orthotics are the best option for individuals with shin splints because they are tailored to each person's unique needs. These insoles provide the right balance of support, cushioning, and biomechanical correction, ensuring lasting relief and preventing further complications. Don't let shin splints hinder your active lifestyle—choose Upstep's custom orthotics to help you get back on your feet with confidence.