Best Insoles for Running Shoes

By

Janik Sundstrom

Reviewed by

Siphokazi Mdidimba
Published July 1, 2022.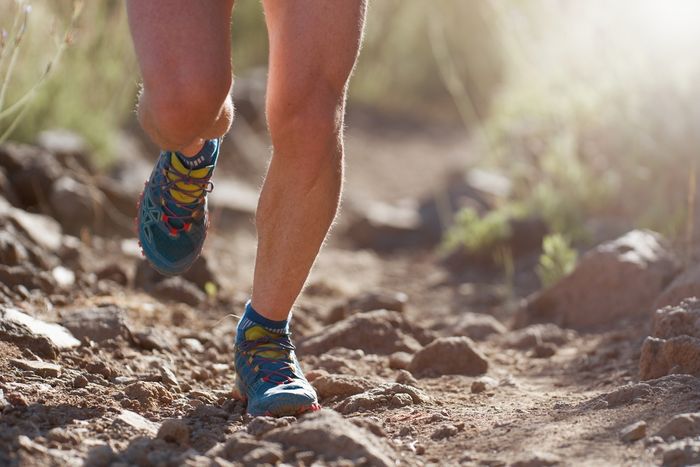 Heel pain after running is a commonly reported condition by many runners globally, with some reporting a cessation of running activities altogether. Foot pain is caused by conditions arising as a result of repetitive striking on the ground during daily and running activities, or due to muscle fatigue in the feet. 
Running insoles are a supplemental form of support and cushioning for your feet as you compete in sporting activities. Normal orthotics used in daily work or leisure activities may not provide the same comfort and relief in your running shoes as they might be more rigid and less absorptive to shock. Acquiring orthotics, especially for running, will provide you with maximal comfort and support for the duration of exercise. Insoles can help alleviate the pain from preexisting conditions that you may already have, giving support to your feet to keep a condition from getting worse, or even from occurring altogether. Flat feet and bunions can be managed effectively using insoles for flat feet, as well as a combination of foot exercises and stretching.
Benefits of Wearing Insoles When Running
New running shoes usually have adequate foot support and cushioning, but as their lifespan decreases these materials may not provide sufficient shock absorption to your feet and lower legs while running. Be sure to find a shoe that matches the arch height of your foot. The benefits of arch supports are that they help support the arches of your feet, as well as reduce pain and pressure. Are you pronating when standing or is the foot in supination?
Orthotics can be used as a cost-effective and safe way to further pad and support your feet in your running shoes. The best for running insoles can provide a great deal of comfort and support to your feet as you go about your sporting activities, provided they are not worn down or old. The increased support and cushioning aid in relieving pressure areas in the foot, while redistributing the weight throughout the entirety of the foot. The muscles of the foot and lower leg are less likely to fatigue as quickly during running activities with the additional support from running orthotics. This means that you'll be able to run further in the absence of muscle fatigue, as well as reduce the risk of developing strains or sprains in the foot and lower leg. 
Orthotics pay dividends when used in running shoes that are old or worn down. The insoles are worn down, with cushioning support losing its integrity in places. Additional support from custom orthotics further aids in shock absorption while running, thus reducing pain associated with conditions like heel spurs and shin splints. Orthotics further prolong the lifespan of your running shoes and your body.
Features of Great Insoles for Running Shoes
When choosing the best insoles to support your feet in your running shoes, looking for maximum comfort for the shape of your foot is important. Acquiring a running orthotic to support the arch an adequate amount, according to the shape of your foot is also extremely helpful. Some orthotics are designed for people with excessive pronation, while others are designed for those who have plantar fasciitis, flat feet, or just want more cushioning and support in their running shoes. If you have other conditions affecting your feet, it is also helpful to factor that into your decision when purchasing orthotics. 
Depending on the amount of daily use you put your custom orthotics through, they should last between nine months and a year of use. If the orthotics are starting to get worn down, damaged, or are too small; it is advised that you seek out new orthotics for your running. The same applies to orthotics causing aggravation/flare-ups of conditions or pain that you may be experiencing.
Best Insoles for Running Shoes
Upstep sells orthotics specifically for running, alongside a range of sports orthotics. Upstep's orthotics have a detailed design to ensure running is made as comfortable as possible for your feet. The material used to make the orthotics is high quality and durable for use daily while limiting any pain arising in your feet. 
These custom-made orthotics are made from the imprints of your own feet and can be done in the convenience of your own home. The casts are sent off by courier and will arrive back at you after completion of manufacturing. Upstep gives you a 120-day money-back guarantee on custom orthotics.